Description
CPD/CPE Hours: 3.25hrs*
We are excited to announce that our highly popular Gaming Compliance Forum is back for 2023, with the first session for the year being held on Thursday, 01 June at The Chophouse, Sliema.
As the landscape of gaming compliance continues to evolve, it is more important than ever for industry professionals to stay informed and up to date on the latest developments. Join us for a morning of insightful discussions and informative presentations from risk and compliance experts on the latest regulations and trends shaping the world of gaming compliance.
In addition to the educational content, attendees will enjoy a delicious networking breakfast. Please note that places are limited, so be sure to register early and secure your spot! (Parking at The Point car park is included in the price)
AGENDA
08:00 – 09:00 Networking Breakfast
09:00 – 09:40 – The AML/CFT Customer Risk Assessment – the use of automation and behavioural models
Martina Mifsud, Head Risk and Compliance – ARQ Group
Billy-Jay Smith, AML Compliance Specialist – Leo Vegas Group
A deep dive into the ways in which the customer risk assessment can be optimised so as to ensure that every customer is being risk rated efficiently and effectively. During this session we will also consider the FIAU's expectations as well as emerging trends which have been identified when developing a customer risk assessment tool.
09:40 – 10:20 – Case studies on suspicious transaction disclosures
Manfred Galdes, Managing Partner – ARQ Group
Benjamin Pulé, Head of Regulatory Compliance – MrQ
Claudia Farrugia, Head of Compliance Operations – MrQ
A number of case studies will be shared and debated, representing a series of real-life scenarios where a determination needs to be made as to whether an FIU disclosure is necessary.
10:20 – 11:00 – UK Regulatory Developments
Tom Whitton, Associate – Mishcon de Reya, UK
Insights into UK regulatory developments in the field of gaming compliance in the past year and what lies ahead.
11:00 – 11:45 – Networking Break
11:45 – 12:25 – The role of compliance in the ESG code of good practice
Alexander Konewko, Director – Risk Advisory – ARQ Group
As the Malta Gaming Authority (MGA) pushes ahead with developing a voluntary Environmental, Social and Governance (ESG) Code of Good Practice, this interactive session delves into the various ESG challenges in the Gaming sector, the dangers of 'greenwashing', and the importance that companies are putting in making sure any ESG or sustainability related disclosures are coordinated with compliance departments, as part of overall GRC standards.
12:25 – 13:00 – The new EU AML/CFT package and the impact of this legislative overhaul on the gaming sector
Manfred Galdes, Managing Partner – ARQ Group
An overview will be provided of the new AML/CFT legislative package, which includes the 6thEU Directive, the first EU Regulation in this area and a revision of the Transfer of Funds Regulation. The speaker will explore the potential impact of the Single European Rulebook on gaming operators together with the advent of an EU-wide regulatory authority.
*Please note:
CPE Hours: 3.25 Core – Accredited in terms of the Accountancy Board's CPE Scheme and the Accountancy Board's Accreditation Rules.
CPD Hours: 3.25 –  A certificate of attendance, including the detailed agenda, shall be given to all participants.
SPEAKERS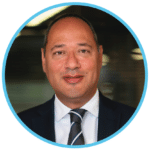 Manfred Galdes – ARQ Group
A lawyer by profession, Manfred has over the past 22 years held leading roles in the area of regulatory and AML compliance. He leads a multi-disciplinary team at ARQ Group that advises major domestic financial institutions and top tier gaming companies, assisting them in ensuring compliance with a range of applicable laws.
He is also a non-executive director and chair of the Risk Committee of HSBC Malta plc, co-chair of the AML Sub-Committee of the Malta Institute of Accountants and Strategy Director of the ACAMS Malta Chapter.
Manfred is the former director of the FIAU, Malta's chief AML/CFT supervisory authority and FIU, a position he held for eight years.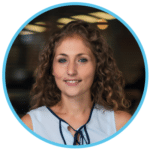 Martina Mifsud – ARQ Group
Martina is the Head of Risk & Compliance (Advisory) within the ARQ Group. Prior to joining ARQ, she worked with the Financial Intelligence Analysis Unit, where her main role was to carry out both on-site and off-site AML/CFT reviews and inspections of financial services entities and DNFBPs. During this period she was also involved in a number of AML-related projects, including the implementation of the risk-based approach to supervision. She also previously worked as a compliance officer within the fund administration and investment services sectors.
Martina has been engaged in a number of AML/CFT audits, gap analyses and enterprise risk assessments for financial institutions and gaming operators . She also carries out reviews of policies and procedures for a number of industry players and regularly delivers training to officers and staff of various institutions including financial institutions, casinos, banks and real estate agents.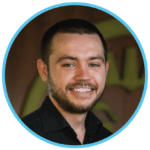 Billy-Jay Smith – LeoVegas Group
Billy-Jay Smith currently works as an AML compliance specialist in the MLRO Function at LeoVegas Group. He is passionate about expanding his knowledge in Compliance and AML-related topics, as well as having a love for automation, artificial intelligence and all things tech related.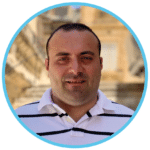 Benjamin Pule – MrQ
A lawyer by profession, Benjamin is presently MrQ's Head of Regulatory Compliance. He has been working in gaming compliance for the past 10 years across multiple jurisdictions in top tier operators.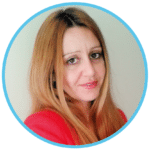 Claudia Farrugia – MrQ
Claudia has been in the gaming industry for over 15 years. She is presently MrQ's Head of Compliance Operations and has vast experience in multiple jurisdictions covering compliance, Safer Gambling, AML, and other operational roles. Claudia has worked for various operators and managed several teams throughout the years.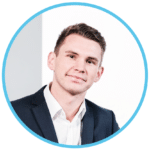 Tom Whitton – Mishcon de Reya LLP
Tom is an Associate in Mishcon de Reya's Betting & Gaming team based in London.  Mishcon's Betting & Gaming team is recognised as a Tier 1 practice by both Chambers and Partners and the Legal500, and its lawyers are recognised internationally as experts in the sector, combining a full-service offering with deep sector knowledge that enables the team to help clients navigate challenges and harness opportunities in a constantly evolving and heavily regulated industry.  
Tom advises on a range of regulatory, commercial, licensing, and corporate matters, regularly assisting leading B2C and B2B clients in the gambling sector.  Prior to joining Mishcon, Tom spent 8 months on secondment at Sky Betting & Gaming, and during 2022/2023, he spent time on a virtual secondment to Entain.
Through Tom's time at Mishcon and his in-house secondments, Tom has gained an excellent practical insight into how gambling sector operators function, and what they want from external counsel.
Tom is a regular attendee at industry conferences, and recently hosted the UK regulatory roundtable alongside policymakers, regulators, and key industry stakeholders at the World Regulatory Briefing as part of ICE London.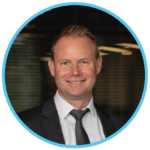 Alexander Konewko – ARQ Group
With over 20 years' experience working in financial services, Alex has held roles as an Executive Director, Chief Risk Officer ('CRO'), and Board member and is a regulatory approved person by the European Central Bank ('ECB'). A seasoned business and risk expert with international experience across Europe, the UK, and the Middle East, Alex is a qualified chartered banking professional with a diverse working background in both large multinational banks as well as niche FinTech banks.
Alex has held the role of a regulatory approved person by the European Central Bank (ECB), MFSA (Malta), and NBB (Belgium) and is a qualified chartered banking professional. He has international expertise and challenger bank experience covering the full spectrum of banking segments, including retail, commercial, corporate, and private banking, with executive-level leadership and stakeholder management experience working across international borders and departments.