Drawing on the knowledge and experience of key members of our management team from various divisions, we produce a range of training material to meet the regulatory demands and needs of our clients.
Key contributors to our course content include these members of our team:
B.A., LL.M., LL.D.
A lawyer by profession, Manfred has spent over nineteen years practising in the areas of regulatory and AML compliance, with leading role experience in the private and public sector.
ACA
Dominic trained as an accountant and is ARQ's data protection officer with experience in internal controls and regulatory compliance with global qualifications in internal audit and risk management.
B.Com (Hons)
Martina has hands-on experience performing AML/CFT audits, gap analyses & risk assessments for key players within the financial & gaming industries.
LL.M., LL.D.
A lawyer by profession, Denia has vast experience in various fields of law with qualifications in taxation as well as a Masters degree in International Trade & Investment.
In addition to this, we collaborate with external suppliers that we enjoy close working relationships with to further bolster our expert training content.
Intelect are an Isle of Man based specialist investigations and training company. Their expertise is in leveraging online information and delivering high quality business intelligence to our customers. Managing director, Colin Tansley, has over 40 years of investigative experience and is a member of the Association of British Investigators (ABI) and EPIC (Ex. Police in Commerce).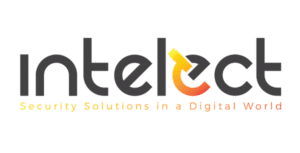 On the support side, we have a team in place to handle any queries, assist with registrations and delegate communication, logistics and basically offer any assistance throughout the training process.