Description
COURSE OVERVIEW
With more businesses facing damaging cyber-attacks each year, it has become crucial for organisations to protect themselves. While investment in firewalls and other technological security services remains of vital importance, you are only as strong as your weakest link.
One wrong click or email from a trusted employee could see your organisation face detrimental consequences.
This course will take the student through the fundamentals of cyber security, highlighting the key threats of cyber-crime, the main methods used by cyber criminals and how best to mitigate these risks to help prevent attacks.
WHO IS THIS FOR?
This course is intended for anyone who wants to gain a basic understanding of cyber security. By the end of the course, you will have gained a practical skillset in:
Defining and recognising cyber-crime
Understanding the potential impact of cyber crime
Recognising the main methods used by cyber criminals (such as different phishing techniques, ransomware, SMShing and social engineering)
Ways to stay alert to prevent such attacks
The importance of business continuity planning – putting a procedure in place for such incidents.
ABOUT THE AUTHOR – COLIN TANSLEY (MSC)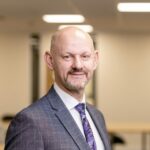 With forty years of experience as a police officer and investigator, Mr Tansley now helps businesses stay safe, secure, and more compliant with laws and procedures as the founder and Managing Director of Intelect Group.
He has travelled across the world during his career, and frequently to Malta delivering training to a variety of agencies including banks, private companies, Identity Malta and was engaged for the Malta Information Technology Agency (MITA) staff cyber security training program.
His expertise is also regularly called upon for insights into online investigative techniques including threats posed by the Dark Web. He has lectured at Warwick University and the University College Isle of Man on subjects including Cyber Espionage & Professional Investigative Skills, for cyber related academic degree programs.
If you are interested in implementing this online course across your organisation, kindly get in touch with us directly on educate@arqgroup.com