Description
Intelect Group, a leading due diligence investigation, training and management company based in the UK, will be partnering again with ARQ Group to deliver this Open-Source Investigations for Due Diligence course in Malta.
Due Diligence is an essential aspect of risk management and a crucial component of Anti-Money Laundering programs. With the abundance of data available, gathering relevant information can be a challenging task. This course offers comprehensive training that will equip you with the skills and techniques to become more effective and focused in your investigations.
Upon completion of the Open-Source Investigations for Due Diligence course, you will be equipped with the skills and techniques necessary to make better decisions and access the most credible data, safely.
Who is this course for?
This course is ideal for compliance officers, money laundering reporting officers (MLROs), risk analysts and those tasked with managing organisational risk.
Course objectives
Day one
Understand the differences between the surface, deep and dark web
To construct and apply the most effective search terms when searching for online information
To apply investigative techniques when searching the Internet for information
Critically evaluate online data and understand how to identity credible sources
To operate in a safe manner when online and whilst handling sensitive data
Day two
Be able to apply effective and practical security measures so as to avoid investigative compromise
To construct search strings and a range of techniques to access material often hidden to the less advanced user
Application of investigative techniques to access social media profiles for the purpose of Customer Due Diligence
To have an awareness of appropriate legislation relevant to internet investigations
About the Course Tutor: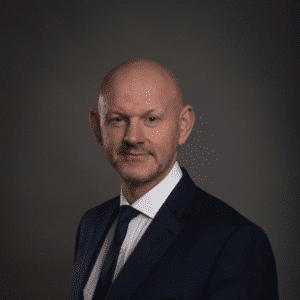 Colin Tansley is a highly experienced former senior detective with over 40 years of expertise in law enforcement and investigations. Throughout his career, he has developed extensive knowledge in various disciplines, including due diligence investigations, anti-money laundering, and cyber security.
For more than 22 years, Colin has served as a qualified trainer, often collaborating with compliance officers to provide training sessions. Under his leadership, Intelect has emerged as one of the top ten providers of Due Diligence for Citizenship By Investment programs. In recognition of his outstanding contributions, he was appointed as the Asset Tracing Expert of the Year for the UK in 2022.
Colin's proficiency in online investigative techniques is highly sought-after, leading him to be invited as a lecturer at esteemed institutions such as Warwick University and the University College Isle of Man. Furthermore, Colin has often delivered training to diverse agencies in Malta, including banks, private companies, and organisations such as Identity Malta and the Malta Information Technology Agency (MITA).
Please Note:
Delegates will be required to bring a WiFi enabled laptop and charger on both days.
A light lunch will be provided.
This course is certified as 14hrs of learning by the UK CPD Service (more details here). Certificates will be provided.
Kindly note that registration is on a first come first serve basis in order for individual attention to be ensured. A maximum of 20 spaces are available for this course. 
Price: €950 +VAT.